Whitewater
1887/88 - ?????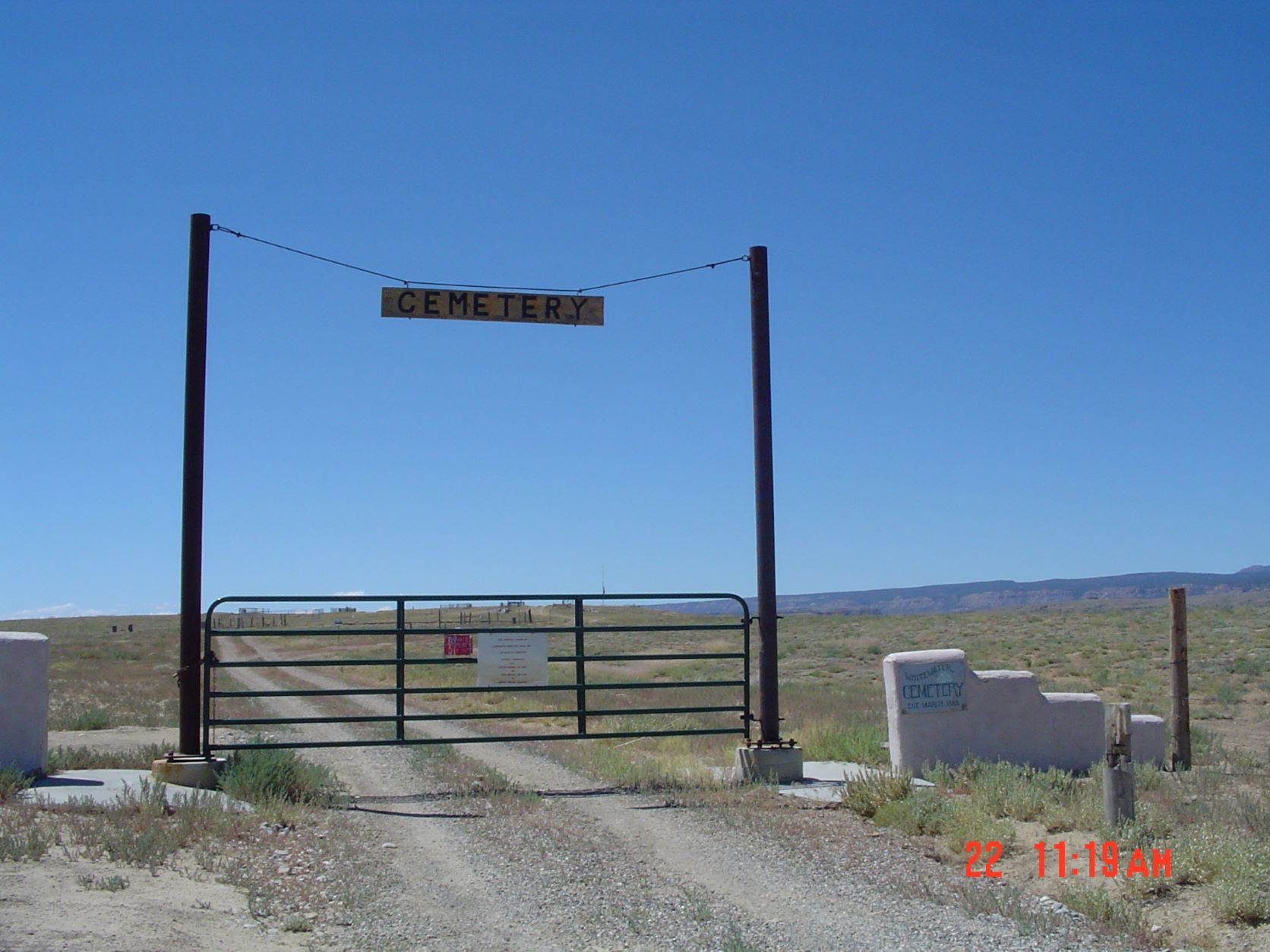 Whitewater Cemetery - **Photo Credit: DRJ 2004
Find a Grave - Whitewater Cemetery
Gate Location Address: Cemetery Road of Reeder Rd., Whitewater
Directions:From 1st St & Highway 50 in Whitewater for about 1/4 mile South on Highway 50 to Reeder Rd. Go 0.3 miles East on Reeder Rd to Cemetery Rd. Turn South and go about 0.55 miles to cemetery gate.
A brief cemetery history can be found here which includes a list of some of the veteran burials. [Author/date unknown]
The earliest burial listed on Find A Grave for this cemetery is Susan H. White, wife of J.R. White, 8 Mar 1888.
The Whitewater Cemetery has been in the news on multiple occasions. Some of the articles can be found below:
Although the writer of this article assumed, incorrectly, that the Whitewater Cemetery was the oldest in the county, his article is filled with interesting information on some of the burials.
18 June 2010 "Help solve the mystery of Whitewater burials" by Carol Anderson.
The saving of the Whitewater Cemetery was the topic of an article in the Denver Post on 14 May 1989.
Dodgion, Archibald "Archie" Jackson - 1835 - 1911, Confederate soldier from North Carolina, Civil War - need obituary - GJ Sentinel 9 May 1911, Pg 8
Myers, Clifford J. 1914-1987, US Navy, WWII [Obituary notes service with Army, needs clarification].
Chapman, Darrel Ray 1929-2022, US Air Force - Korean Conflict.
White, Joshua "Pa" Reason 1839-1915, Civil War, Co. D, 4th Ohio Infantry, GAR.
Walker, Jesse M. 1839-1889, Civil War, Confederate soldier, Georgia.
Farmer, Lewis Nelson 1835-1906, Union soldier, Civil War, 80th Illinois Infantry.
Sherwood, Richard "Dick", 1916-2006, Merchant Marine, WWII.
Anthony, William Joseph, 1921-1989, US Navy, WWII.
Black, Thomas B, 1914-1988, US Army and US Navy, WWII and Korean Conflict.
Carrico, Alfred "Jr." M., Veteran, WWII
Back to Cemetery Alphabetical List