Isolated or Unknown Gravesites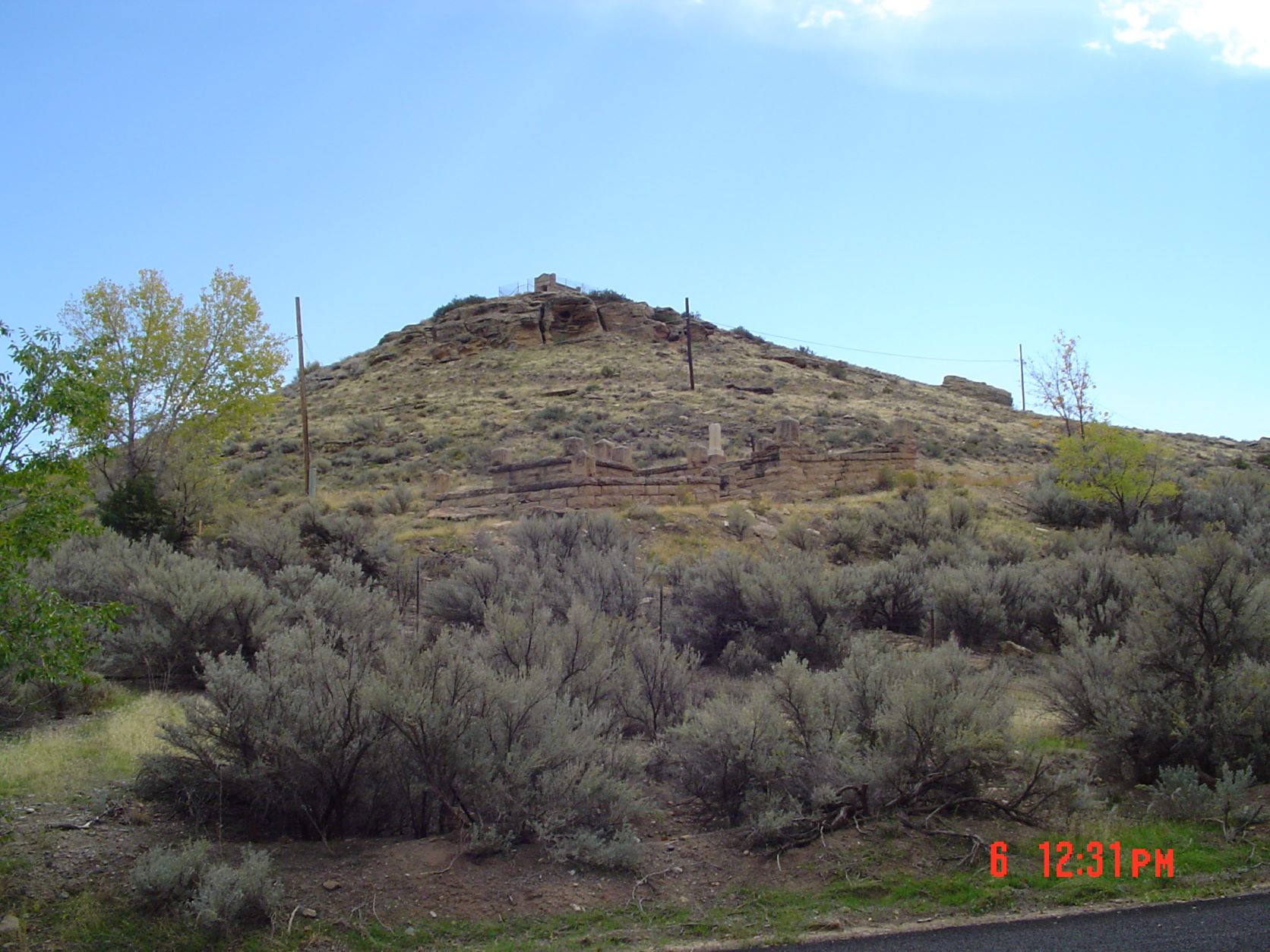 On City of Grand Junction Property
There are two above ground vaults enclosed by stone masonry wall & located on Hillside. Who is buried there?

Miscellaneous Burials
Bell, Mrs. & Baby; Buried Uncompaghre Mt. at Big Creek Ranch.
Brown, Frank; Murdered, drowned, found in river near Fruita; Buried on bank.
Brown, Frank: Another article.
Unknown; Is this article related to the "Frank Brown" above? If so, why is the name in the article different?
Ambrose, Craig; 22 Jul 1897; Big Creek Ranch. His obituary does not make it clear exactly where he was buried. The 'Leavenworth, KS Veterans Center Death Register' indicates that he died in Grand Junction, CO but was buried in the 'Leavenworth National Cemetery', however an online search of the cemetery did not reveal his burial.
Unknown man; 1882; Buried on desert west of Grand Junction. [unknown source; need more details; listed on MCGS Cemetery Indexing project.]
"Judge" John P Harlow 11 March 1891, buried on property at 869 Rapid Creek Road, Palisade. A brief article about the Harlow Ranch can be seen here. Published in the Grand Junction News in Jan 1892 after John Harlow's death, it mentions Mrs. J.P Harlow's building of a home on the property.
Mary A Beaty 20 Oct 1897. Wife of James Beaty. Buried at 'Clifton' cemetery.
Another notice for Mary A Beaty, no cemetery mentioned.
George William Bewsher, 23 Mar 1942. Farm accident. Obituary does not mention cemetery.
George William Bewsher; 2nd page of obituary
Minnie Esstelle Bewsher: 20 Sep 1961. Obituary indicates death in Pueblo, but service in Rifle. No cemetery listed.
The Daily Sentinel of 25 May 1897 mentions the drowning of George Allen, George Warren and Willie Warren. At the time the bodies had not been recovered and no burial information was noted.
Notes from a file marked "Isolated Graves"
03 Feb 1986, From Verna Seal: "Alice Wilson, long time resident in Mesa County remembers a grave on Garmesa Ranch with a cross marker. It used to be decorated by someone unknown each Memorial Day. This no longer happens." Does anyone know where the Garmesa Ranch was located?
Thomas, William: Buried on Wallace Creek, 12 miles above Debeque. The note mentions the 'Daily Sentinel' 24 March 1888, however the notice was located in the 'Grand Junction News'.[Pat Allen extractions]
On 20 May 1913 a man initially identified as Charles Spughlett, but later was identified as John H. Smith was murdered in a saloon in Rifle, CO. There were several articles in the Daily Sentinel between May 20-23 about the murder and identification of the victim. Although he is mentioned as being buried in Potter's Field none of the articles mention his exact burial place.


Massey Cemetery?

Two miles northeast of Gateway on private ground there may be a grave of twin boys who died at birth in the 1920, on the old Massey home-place. Buried under a tree. Inactive. **Note included with 'Colorado Cemetery Names Project' "Possible Oscar Massey has information on these graves" 2004

Gateway Area
Claud Christian Nichols
Mrs. Nichols - 1927 and her children
This page was last modified:
Back to Cemetery Alphabetical List