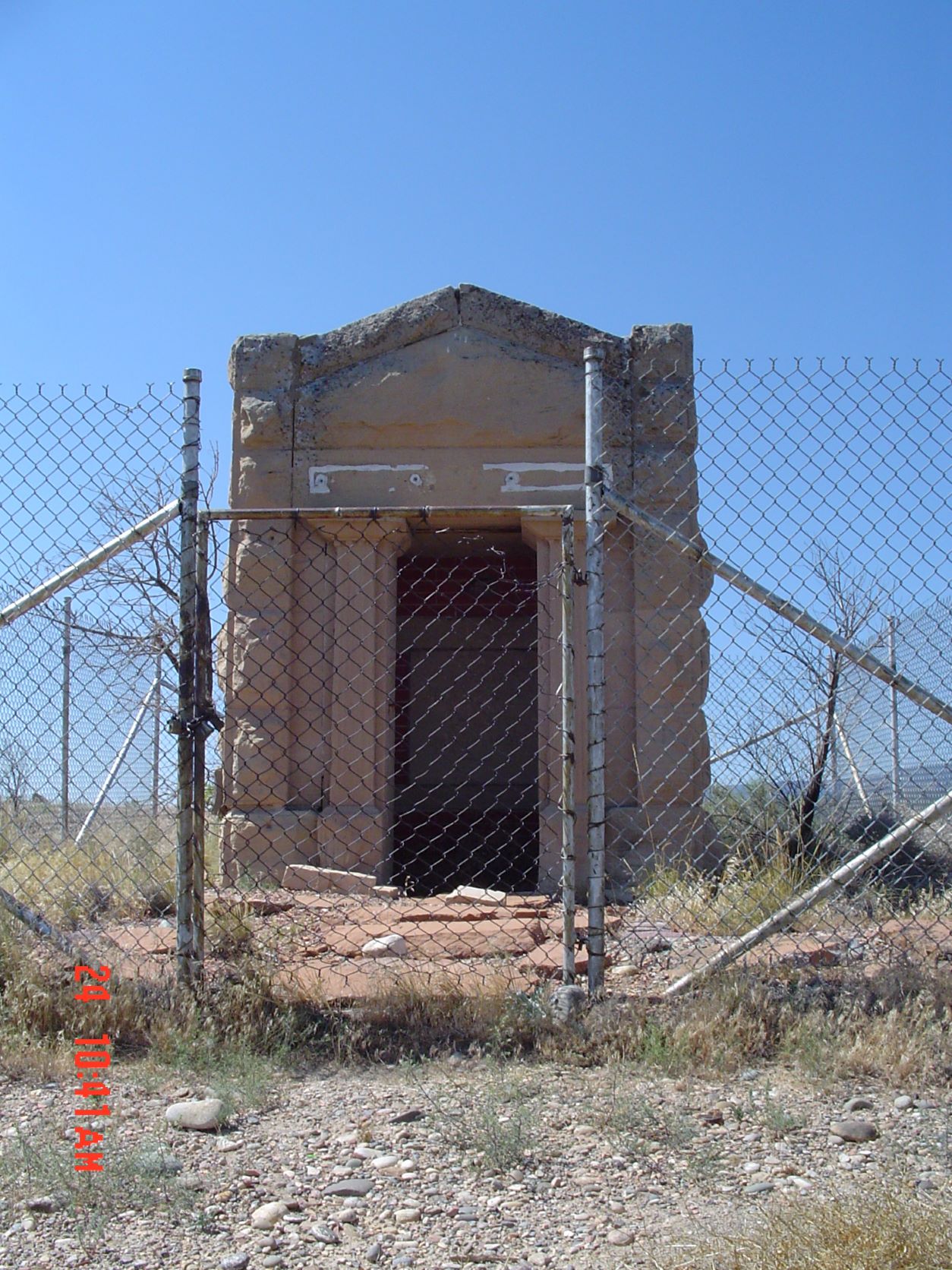 George Crawford grave site - **Photo Credit: DRJ 2004
Find A Grave Although Find A Grave includes a link to a short biography of George Addison Crawford the link is no longer valid, however you can find the biography at the Internet Archives here.
Grave site location: SE corner of Orchard Mesa Cemetery at 26 1/4 Rd
Directions: From Highway 50, go South on Canon St (26 1/4 Rd) to SE comer of Orchard Mesa Cemetery. A short hike up hillside to grave site.
George Addison Crawford died on 28 Jan 1891 and several newspaper articles were written detailing his life
Death of George A. Crawford - Long article
Death of George A. Crawford Sort article
In July of 1898 George Crawford's casket was moved from the Masonic Cemetery to the burial vault above the Orchard Mesa Cemetery. A brief article appeared in the Daily Sentinel on 9 July 1898
George Crawford grave site overlooking Grand Junction - **Photo Credit: Garry Brewer
Longtime MCGS member Garry Brewer has spent many years researching George A. Crawford. A very interesting article on his tomb was written by him in 2014 which you can read here. A longer article about George Crawfords life written by Garry can be read here.
Because of Garry Brewer's generosity in sharing not only stories of his research but also many photographs additional information will be added about George Crawford's tombstone and history.
This page was last modified:
Back to Cemetery Alphabetical List