Fair View aka Fairview
1887 - ???? (history?)
Find a Grave lists "Fairview Cemetery" as Mesa-Molina. This is not the same cemetery.
There are/were two 'Fairview' cemeteries. The ownership history of this cemetery needs to be researched
Warranty Deed #8538, 19 Dec. 1889, Burroughs R Hall, County of Arapaho, Co and Alvina D Kenney of Weber Co, UT. $2,500. S 1/2 of the NW 1/4 and Lot Three (3) and the SW 1/4 of the SE 1/4. Section One (1) Township One (1)S, Range 1(1)W, Ute principal Meridian ???? fifteen (15) acres now enclosed and known a Fairview Cemetery.
Last deed for this property 1895
Ariel Biglow - age 43 - 24 Aug 1887 Buried Mr. Hall's Fairview Cemetery. Find-A-Grave places this burial in the 'Mesa Cemetery' in Mesa, Colorado. This is incorrect.
Baby Girl Biglow - 18 Sept. 1886 - 26 Sept. 1886. Birth notice. The information for this burial place on Find-A-Grave is incorrect.
1907 - Present
Original Land Patentee, Marcus A Wheelock, 09 Feb 1891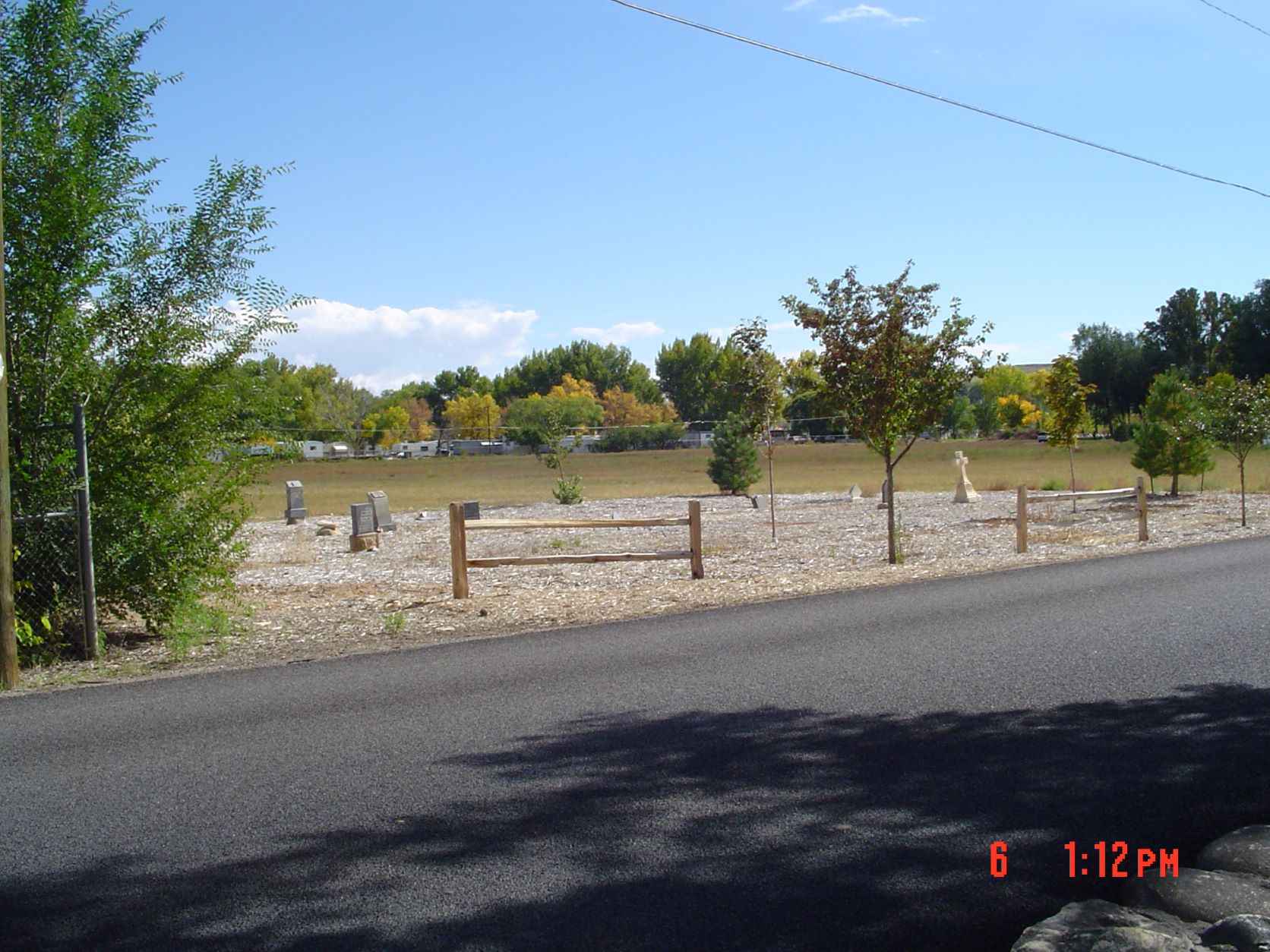 Fairview Cemetery **Photo Credit: DRJ 2004
Find a Grave - Fairview Cemetery
34 burials are listed on Find A Grave.
Gate Location Address: Canon St. (26 1/4 Rd), Status: Active
Directions: Take Highway 50 South from downtown Post Office to Canon St. (26 1/4 Rd) go about 1/4 mile South; Cemetery is on the left (East) side of the road.
Back to Cemetery Alphabetical List