We welcome family history researchers interested in all states and countries. Our members engage in genealogy research that encompasses many states, countries, and topics.
Our brochure can be found here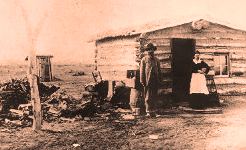 If you would like to donate to the MCGS you may do so below.
MCGS is a 501(c)(3) Non-Profit. Donations are tax-deductible as allowed by law.
Click the icon to join our Facebook Group. You will be able to communicate with other members and post interesting genealogy related information.
After asking to 'Join' will will need to answer a few simple questions, then read and agree to the group rules.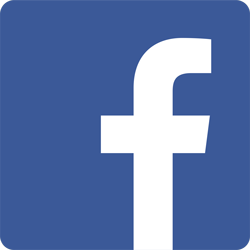 As of March 2021 society meetings will be held on the second Thursday of the month at 7 PM. See schedule below for program details.
All face-to-face MCGS meetings and First Friday Help Sessions have been canceled indefinitely due to COVID-19 virus.
To join us for ZOOM meetings members can check their e-mail for details.
MCGS Calendar of Events
We are looking for program ideas for 2021. If you would like to present, know of a presentor, or have seen a webinar that would be of interest to our members, please contact the Program Committee. Make your preferences known, monthly programs need to be a group effort.
| | |
| --- | --- |
| May 24 | Extra Meeting: Shared program with the Montrose Genealogical Society. Video Presentation: Delbert Ritchart will present, 'Extra! Extra! Read All About It - Newspapers as a Research Resource.' This meeting will be at the special time of 12 Noon. A handout will be included and the presentation will be offered as a video on our 'Members Only' page for an additional 30 days. |
| June 10 | Regular evening program. Video Presentation: 'Breaking Down Brick Walls with Reason and Logic', presented by Greg Liverman. Handout wil be included. Presentation will be offered as a video on our 'Members Ony' page for an additional 30 days. |
| July 8 | To be Announced |
| August | Potluck: Date and Time to be announced |
| Sept. 9 | To be Announced |
| Oct. 14 | To be Announced |
| Nov. 11 | To be Announced |
| Dec. | Holiday Celebration: Date and Time to be announced |
| Jan. 13, 2022 | To be Announced |
| Feb 10 | Annual Meeting and elections; Program to be announced |
At this time our meetings are being held in ZOOM format.
Meetings will be held at 7:00 pm, the 2nd Thursday of each month.
The MCGS Business Meetings will be held either before or after the regular meeting.
Genealogy Events of Interest
| | |
| --- | --- |
| National Genealogical Society 2021 | 17-21 May 2021. This year the NGS conference is a virtual convention. Go to ngsgenealogy.org for detailed information and to register. |
Current Officers, Board Members, and Committee Chairs
Officers 2021

Thank You to all the 2020 Officers, your commitment to the Mesa County Genealogica Society is appreciated.

Brenda Sabo
President
Karen Sturgill
Vice President
Larraine Pallas
Secretary
Laurie Buniger
Treasurer
Board of Directors 2021

| | | |
| --- | --- | --- |
| Stella Ledbetter | Darrel Sartin | Karen McGuirk |
2021 Committee Chairs

| | |
| --- | --- |
| Program Committee | Pam Paxton, Darrel Sartin, Laurie Buniger, Karen McGuirk |
| Historian | Dave Fishell |
| Membership/Outreach | Jan Wilson, committee member: LaDawn Sexton |
| Newsletter | Gail Woodmansee |
| Parliamentarian | Vacant |
| Research Director | Darrel Sartin, committee member: Larraine Pallas |
| Librarian | Karen Sturgill, committe member: Karen McGuirk |
| Webmaster | Karen Sturgill |
Mesa County Genealogical Society is a member of the Colorado Council of Genealogical Societies (CCGS) and the National Genealogical Society (NGS). The Federation of Genealogical Societies (FGS) was merged with the NGS in the summer of 2019.

Web Site Last Updated: