About Us
The Mesa County Genealogical Society was founded in Grand Junction, Colorado on March 1980 as a 501C(3) nonprofit organization to promote an interest in genealogy, and to encourage and instruct members in the art and practice of genealogical research.
MCGS Bylaws and Standing Rules
We welcome family history researchers interested in all states and countries. Our members have wide ranging interests and engage in research in areas such as: Colorado, Wisconsin, New Mexico, Minnesota, Arkansas, Wyoming, New England, Ireland, Austria, Germany, Canada, etc. Come join us and learn new research techniques, brush up on techniques you learned in the past, and enjoy the fellowship of individuals who share your passion for family history research.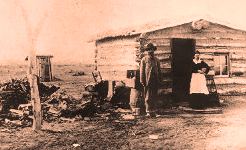 Society meetings are held twice a month. (See the Calendar of Events below for details on our program offerings)
Evening meetings are held at 7:00 pm, the 2nd Thursday of each month in the Garden Room at the Commons of Hilltop, located at 625 27 1/2 Rd. (Except August - potluck picnic and December - potluck)
Sack Lunch Meetings are held on the 4th Wed. of the month at noon in the lower level of the Museum of the West on the corner of Ute and 5th Ave.
(A regular business meeting follows the Sack Lunch Meeting) No noon meetings in November or December.
For more information the Mesa County Genealogical Society brochure can be found here.
Join us on Facebook for more genealogy related articles and links.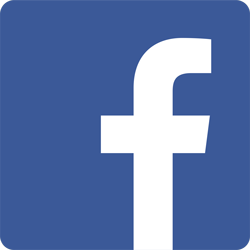 Calendar of Events
| | |
| --- | --- |
| Sept 12 Evening Meeting | Webinar: 'Choosing a Genealogical Software Program' by Rhonda R McClure. Discussion will follow. |
| Sept 25 Noon Meeting | Program to be announced |
| Oct 10 and 23 | Programs to be announced |
| Nov 14 | Program to be announced |
| Nov 27 | No meeting today |
| Nov 28 | Happy Thanksgiving |
| Dec 12 | MCGS Annual Holiday Potluck |
| Programs | ****What programs would you like to see presented? Do you have a particular research skill that you would like to share with our members? What ' Share' topics might you find interesting? Send an email to the MCGS President (email found in the 'Contact' section) or add a comment the 'Suggestion Box' that is be available at each meeting. |
Current Officers, Board Members, and Committee Chairs
Officers 2019

| | |
| --- | --- |
| Pamela Paxton | President |
| Karen Sturgill | Vice President |
| Ingrid Sartin | Secretary |
| Laurie Buniger | Treasurer |
Board of Directors 2019

| | | |
| --- | --- | --- |
| Amy Provstgaard | Stella Ledbetter | Darrel Sartin |
Committee Chairs 2019

| | |
| --- | --- |
| Ingrid Sartin | Historian |
| Vacant | Program Director |
| Vacant | Membership/Outreach |
| Vacant | Newsletter |
| Amy Provstgaard | Parliamentarian |
| Darrel Sartin | Research Director |
| Karen Sturgill | Librarian |
| Karen Sturgill | Webmaster |
Mesa County Genealogical Society is a member of the Colorado Council of Genealogical Societies and the Federation of Genealogical Societies

Web Site Last Updated: